Events
Ongoing Events: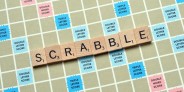 Monday Night Scrabble for Everyone!
6:15PM at the library
All levels are welcome


Friday & Saturday Story Hour
10:30am at the library with Cindy!
Please join us for a fun morning of stories, projects and a snack!


Ongoing Book Sales!
Are you aware that we have ongoing book sales during library hours? New and used books, DVDS, etc. both upstairs and down. Come in and browse!