Events
Ongoing Events: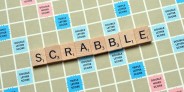 Monday Night Scrabble for Everyone!
6:15PM at the library
All levels are welcome


Friday & Saturday Story Hour
10:30am at the library with Cindy!
Please join us for a fun morning of stories, projects and a snack!


Ongoing Book Sales!
Are you aware that we have ongoing book sales during library hours? New and used books, DVDS, etc. both upstairs and down. Come in and browse!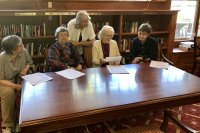 Some prose, some poetry and lots of companionable conversationAll ages welcome- come and join us!Geer Village, Rt. 7 S., Canaan, CT. Every other Tuesday @1:15-2:30.Call the library 860-824-7863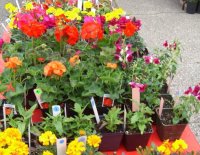 Saturday, May 18, 10-2PM. The plant sale will feature plants from Freund's Farm Market as well as donated plants. Donated plants are most welcome, in pots, if possible. The popular $5 a bag booksale will be ongoing upstairs in the library.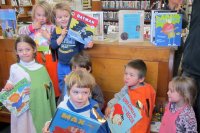 Children's Story Hour: Every Friday AND Saturday morning year-round at 10:30am with Cindy! . Stories, songs, crafts and a snack!