Douglas Library Talk on Native American Arrowheads & Artifacts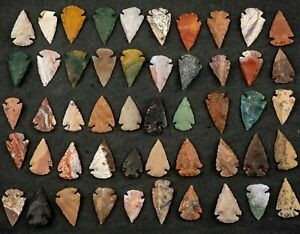 Friday, October 22, 2021 at 7:00 pm
Objects Tell a Story
How do we know what we know about people who were here before us? Much of what we know comes from objects that are found in the ground. Archaeologists call these objects artifacts. Artifacts help to tell the story of past people – their lifeways. Collecting artifacts has been a pastime for many people throughout the United States. These collections, while not dug by archaeologists, can tell us a lot about the people who lived here before us. Join Paul Wegner, archaeologist at the Institute for American Indian Studies as he talks about the objects within the library's collections. If you have an artifact you found, please feel free to bring it, and join the discussion!
This event is free. Masks must be worn.
Next Event
Saturday, October 23, 2021, 1-4PM Fill a bag in our upstairs sales rooms that are full of books, dvds, etc. Bags are provided. Masks are a must.