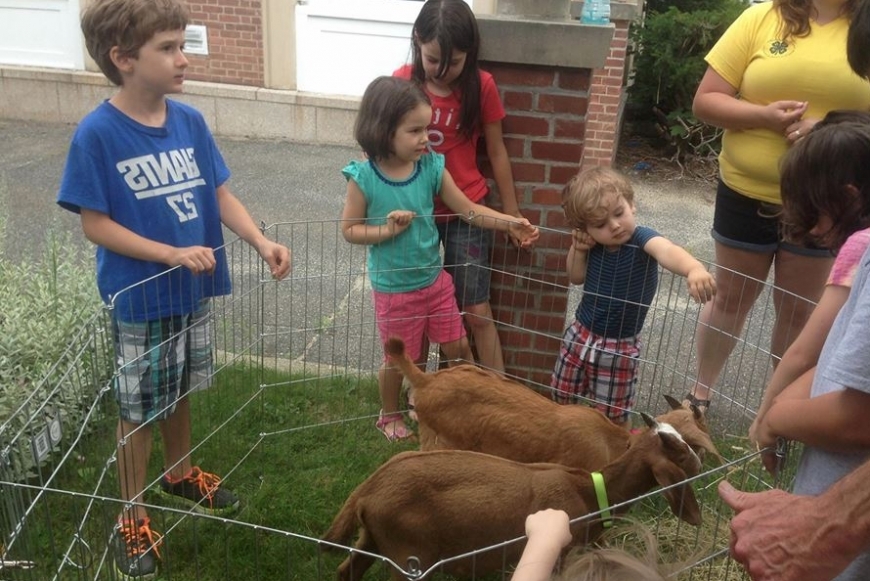 Friday, July 6, 11am
"Branching Into Forestry" Trees! They're Everywhere! They give us shade, places to hang swings, and build tree houses, etc. But did you know that we get so much more from trees and our forests? This week we will earn about forestry and how we can influence the forest.
Friday, July 13th , 11am
"A-MAIZE-ingly Corny" Did you know that America is the world's largest corn producer with over 90 million acres planted every year. So what do we do with all this corn? Kids will discover different uses for corn through some fun science experiments to get them thinking about this a-MAIZE-ing crop!
Friday, July 20th, 11am
"Animals are PAWS-itively hard workers!" We all know animals help us by giving us things we need, like eggs, milk, and wool. But did you know animals can help us in other ways too? This week we will talk about those animals and how they help us out in our everyday lives.

Friday, July 27th, 11am
"Sheep puns are baaaa-d" Fiber might make you think of food, but this week we will be exploring wool and fiber. We know about cotton and man-made fiber products but what about wool? The summer will wrap up with the kids learning about sheep and creating their own fiber project!

These programs are put on by the
Litchfield County 4H Interns and are free.
Next Event
The Canaan Child Care Center hosted a Literacy Night along with music on Wednesday, November 12 at the Douglas Library. Thats Maven on percussion~!